Corporate and Transactional Law in Chicago
As the owner of a small or medium-sized business, you don't have the luxury of bringing on an in-house counsel team to meet your legal needs. Yet from the moment you start your own business right down to the time you are planning your exit, you will face more situations involving business law than you may have anticipated.
This is exactly where Bleakley Law LLC and our corporate attorneys come into the picture. You can rely on Bleakley Law LLC in Chicago. We'll work hard for your company and provide you with the legal services and legal advice you need to succeed.
As a business owner, you encounter many opportunities and have to wear many hats. You will also face challenges from time to time. You may find yourself dealing with a shareholder dispute or a management conflict, or handling a breach of contract by a key customer or vendor. There is a lot to figure out as you start your new business and manage it over the years. We offer the legal experience necessary to handle these situations. We can help with structuring your business for future growth, bringing on a business partner or hiring a key executive, or drafting and implementing a strategic business alliance.  
We have the knowledge to help you and can work with other professionals to make sure you are on the right track for your business. We strive to meet the legal needs of businesses in the Chicago area, and we hope yours will be next. Continue reading to learn more about the corporate and transactional law services we provide, or contact us today for more information.

Corporate Law We Handle:
You know how to run your business, but what about the legal side of business? For example, you know you want to bring on a business partner, but you might wonder how to effectively structure the partnership to begin, continue, and eventually end successfully. This is a situation where our corporate attorneys at Bleakley Law LLC can help. Our corporate law services include:
Outside Corporate Counsel

Partnership Agreements

Joint Ventures

Management Structure

LLC Operating Agreements

Capital Calls and Capital Contributions

Buy-Sell Agreements and Restrictions on Transfer

Holding Companies and Subsidiaries

Allocations and Distributions to Owners

Ownership Structure

Internal Investigations

Business Succession Planning

Director and Officer Certifications

Business Dissolution and Liquidation

Partnership Disputes

Commercial Disputes

Owner and Shareholder Disputes



Whatever the issue, our lawyers will guide you throughout the process and help you make legal business decisions that will benefit you and your business for years to come. We can help you plan, structure, negotiate, and document all of the joint ventures, partnerships, and other strategic alliances you build. Business and corporate law focuses on your business's legal and operational needs so you can get the return you want when opportunity knocks.

Corporate Governance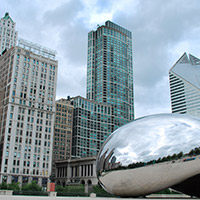 Corporate governance is the system of practices, processes, and rules that direct and control your business. Effective corporate governance analyzes and balances the interests of your company's stakeholders, such as shareholders, management, creditors, and regulators.
Sometimes these interests compete significantly due to regulatory, fiduciary, political, communications, operational, and market factors. You are running a business and don't necessarily have the time or know-how to balance these interests.  And yet, decisions affecting these interests must be made, and can sometimes be reviewed by courts or second- or triple-guessed, right when they're happening or even years later. Because of this, it's wise to rely on professionals in the business law field. At our corporate law firm, our corporate attorneys have the training and knowledge necessary to judge the situation; analyze the benefits, disadvantages, and legality of it; and advise you on how to make a decision in your best interest.
Our team and trusted partners can sensitively and professionally handle a variety of business matters, such as:
Director and Officer Fiduciary Duties and Indemnification
Member and Shareholder Rights
Board of Directors and Board Committees
Advisory Committees
Working with Financing Sources
Management Powers and Authority
Conducting Internal Investigations
Information Rights and Books and Records Requests
Board Meetings
Shareholder Meetings
Capital Formation and Capital Accounts
Dilution and Preemptive Rights
Corporate Resolutions and Written Consents
Dispute Resolution
Common and Preferred Ownership Interests
Handling Management Disputes
Evaluating Codes of Conduct
Responding to and Negotiating with Regulators and Enforcement Agencies
Advising Leadership (Boards, Committees, and Management) in Discharging Legal and Fiduciary Duties
Restrictions on Transfer, Buyout, and Rights of First Refusal
We're committed to helping with partnership, buy-sell, shareholder, and operating agreements, along with advising on fiduciary duties and ensuring compliance with committee charters and policies and procedures. Don't put yourself in a legally uncomfortable situation you lack the resources to handle; our corporate law firm in Chicago is here to help.
Corporate Counseling
When you need corporate counseling for your business, count on Bleakley Law LLC. We counsel our clients on many issues related to corporate governance at every stage of the company's life cycle — from startups, to growth-stage and mature companies, to succession planning and owner exits. If you need other corporate counseling and are not sure if we cover your specific issue, contact our corporate law firm today.
Business Transactions
Rely on our corporate attorneys and trusted partners for preparing, negotiating, enforcing, and protecting your commercial agreements, such as the following:
Vendor Contracts

Outsourcing Agreements

Goods Purchase Contracts

Licensing Agreements

Capital Lease Contracts

Terms and Conditions of Sale

Commercial Contracts

Franchise Agreements

Representative and Distributor Agreements

Software and Other Technology Agreements

Confidentiality and Non-Disclosure Agreements (NDA)

Non-Compete and Non-Solicitation Agreements

Independent Contractor and Consulting Agreements

Payment Processing Agreements

E-Commerce Transactions

Privacy Policies and Terms of Use

Contract Disputes

Breach of Contract

Cease-and-Desist Demands

Contract Amendments

Rescission and Novation

---

We Can Help Your Business
We promise to work hard for you and deliver corporate law services you can trust. We work with businesses in a variety of industries and stages. The following are some of the businesses for whom we provide corporate and business counseling:
Professional Service Providers

Technology Companies

Contractors

Wholesalers

Retailers

Financial Services Institutions

Holding Companies

Manufacturers

Distributors

E-Commerce

Private Funds

Management Companies

Service Providers

Investment Advisors

Merchandisers

Family Businesses

Parent-Subsidiary Affiliates

And More
Don't delay contacting us for business law because you are unsure if we can help your business. We will set up a consultation so you can meet with a corporate attorney and get an idea of how we would handle your particular business law situation.

About Bleakley Law LLC
We understand how entrepreneurs think, and this awareness gives us a unique ability to help you. Our founder, Elizabeth Bleakley, has started several small businesses of her own, which means she understands the challenges, risks, and rewards associated with owning a business. In addition to her many years of experience as a business attorney, she has more than 10 years of management experience at national financial services companies.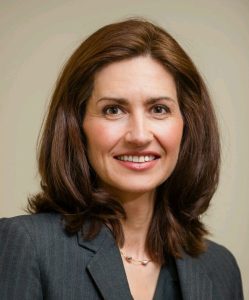 Because of this deep understanding of the business and corporate world, Bleakley Law LLC is able to provide clients with practical legal counsel and to address their needs in a valuable, meaningful way.
We reliably counsel clients and provide legal analysis and advice concerning joint ventures, distribution, sales arrangements, sales representation, technology licensing, project and services outsourcing and procurement, and more. We can also help with mergers and acquisitions; private equity and venture capital; securities law; employment law; intellectual property law; and wills, trusts, and estates, so don't hesitate to contact our corporate attorneys today.
The time will arrive when you need legal counsel and help from a corporate law firm. Instead of trying to figure it out on your own, rely on our corporate law firm. Our attorneys and the trusted professionals with whom we partner will be able to analyze your situation and come up with an option to balance everyone's interests and provide the greatest value to you.
How can we help you with business law? Contact our corporate law firm in Chicago — Bleakley Law LLC — today to address your corporate law needs.